Upcoming
April 14, 2020
coming soon!
Current
April 17, 2020
Artist Daisy Patton's "Put Me Back Like They Found Me" series brings forward the stories of forced sterilizations in the US. Minerva will publish a book on Patton in 2020. Artist Website Link
Past
April 14, 2020
Minerva Projects founding director Yasmeen Siddiqui joins a conversation with critics Jessica Lynne, Jason Stopa and Stephanie Cash at New York Academy of Art
December 26, 2018
Minerva Projects is thrilled to be a presenter at the upcoming VoCA Artist Interview Workshop to be held at MoMA in New York on January 17 & 18, 2019.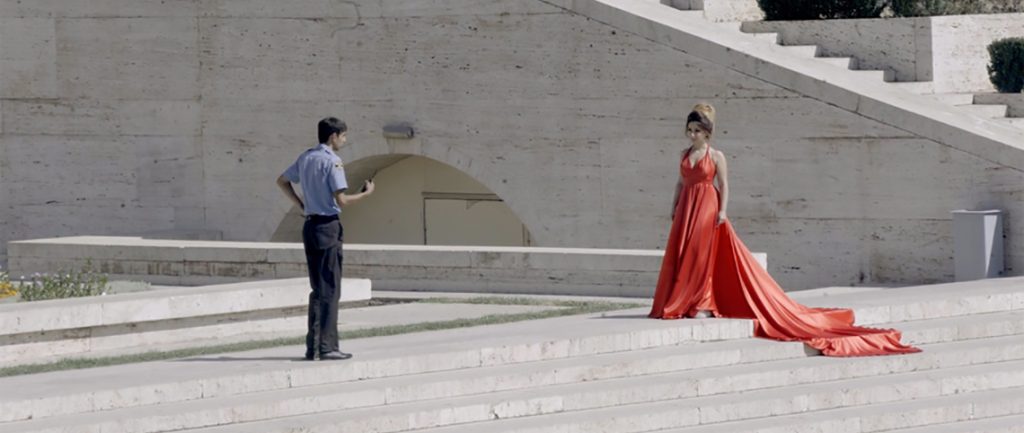 July 2, 2018
Gariné Torossian's – "An Inventory of Some Strictly Visible Things" (2017)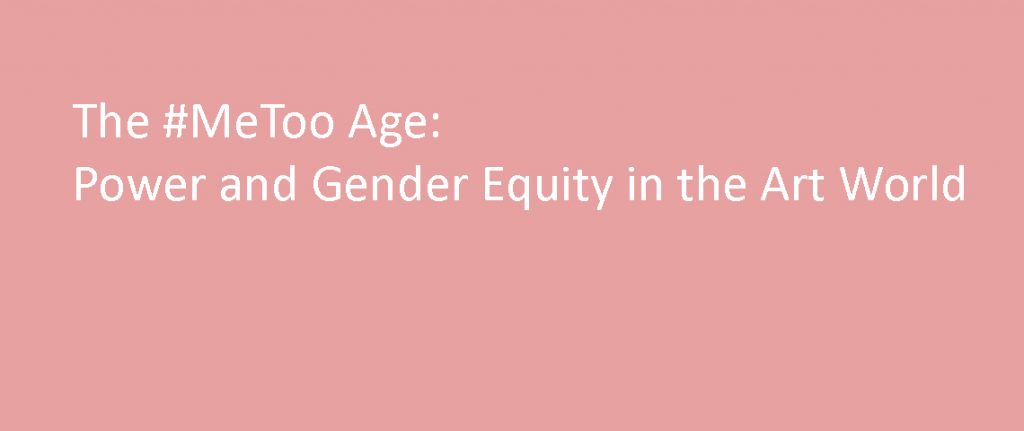 February 21, 2018
The #MeToo Age: Power & Gender Equity in the Art World When: Wednesday, February 21, 7–9pm Where: Los Angeles Contemporary Exhibitions (LACE) (6522 Hollywood Blvd., Hollywood, Los Angeles)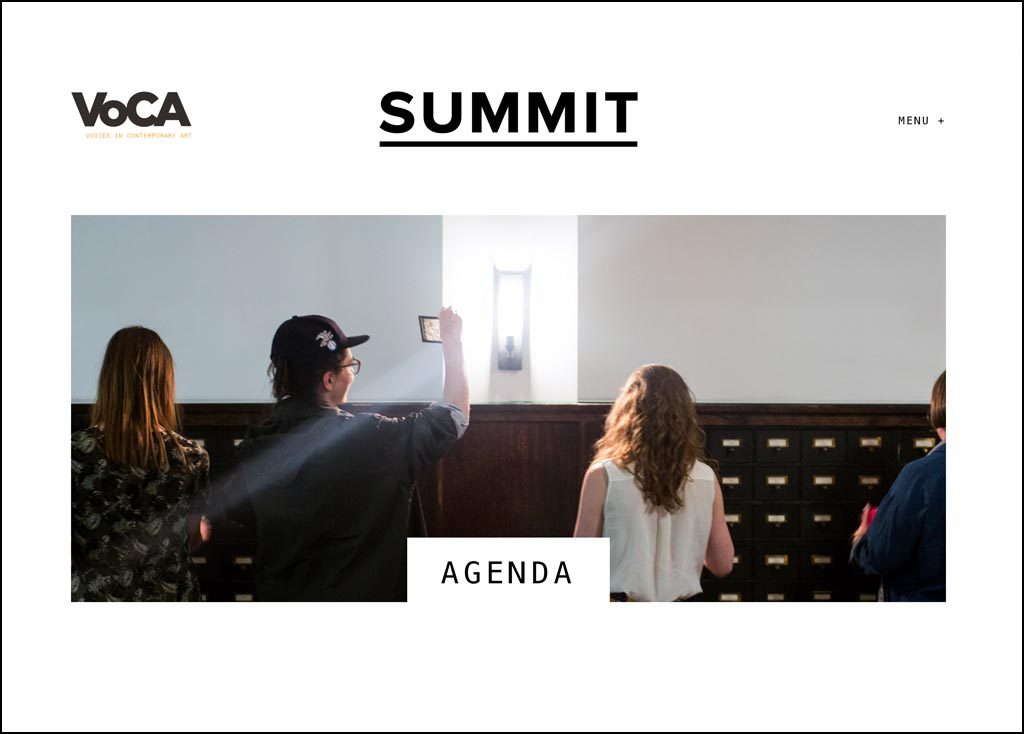 January 26, 2018
Minerva Projects is honored to participate as a presenter in this one day interactive program with top thought leaders in contemporary art stewardship.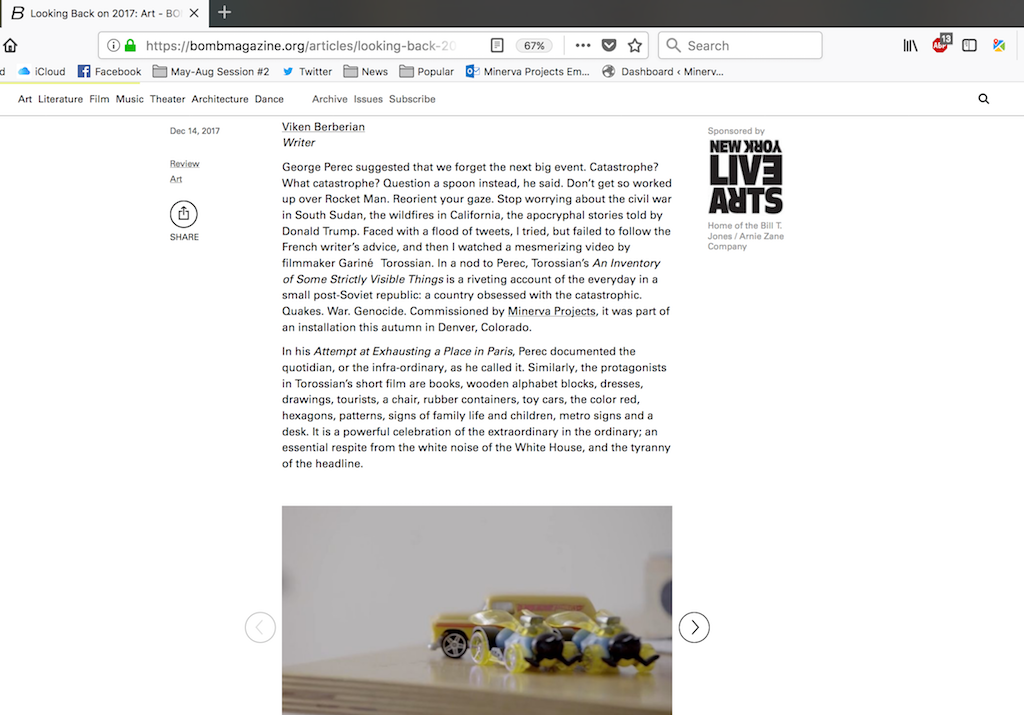 January 10, 2018
Viken Berberian recognized our 2017 commission for Fixed Point Perspective, an exquisite experimental short film by Gariné Torossian. The film is aptly described by Berberian: "In a nod to Perec, Torossian's An Inventory of Some Strictly Visible Things is a riveting account of the everyday in a small post-Soviet republic: a country obsessed with the […]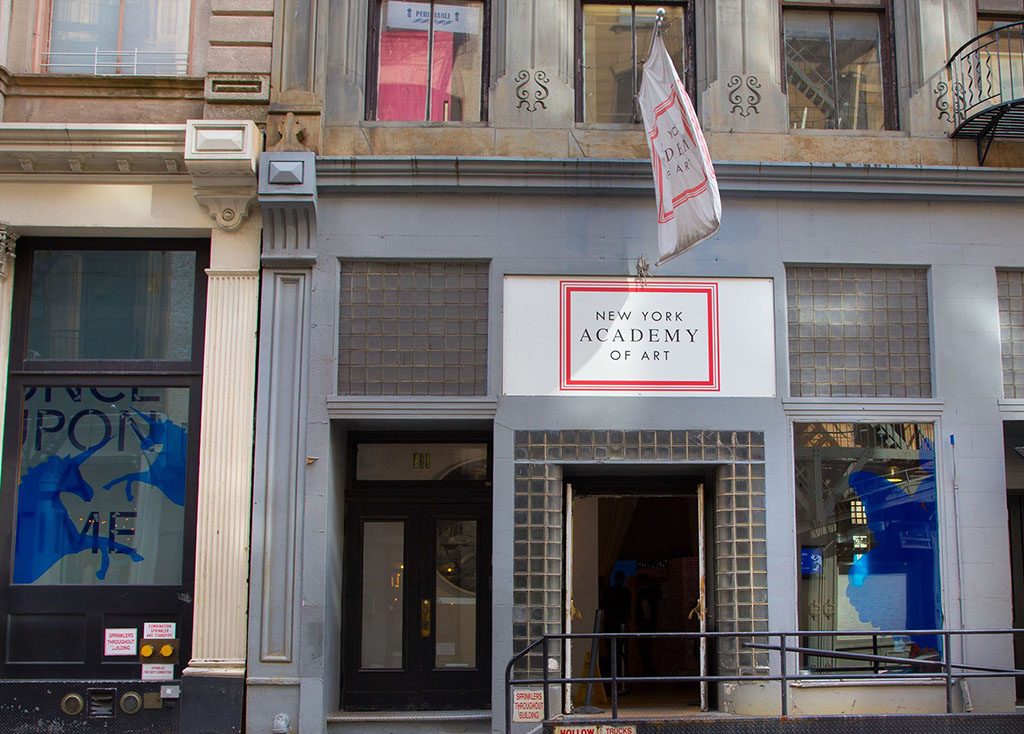 November 29, 2017
A Conversation with the Critics, The New York Academy of Art, 111 Franklin Street (photo via Facebook)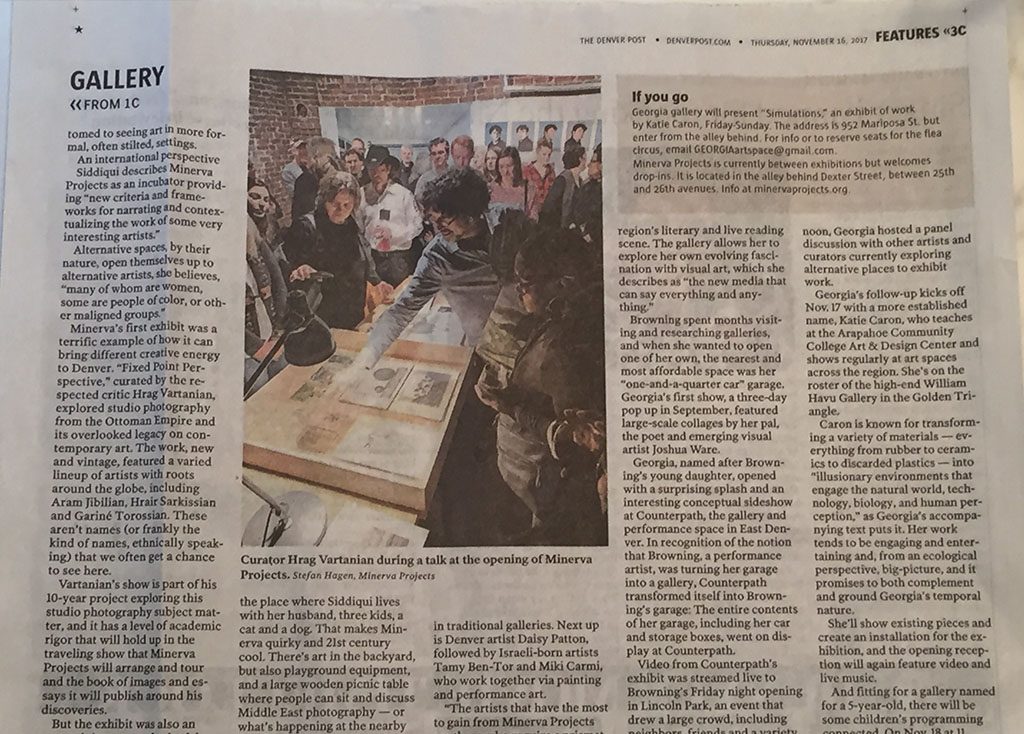 November 15, 2017
Ray Mark Rinaldi on Minerva Projects in the Denver Post